The National Science and Technology Council (NSTC) has launched the "Outstanding Research Award" to reward outstanding scholars who have been engaged in basic or applied research for a long period of time, in order to improve the academic research quality and international academic status of Taiwan. In the year of 2023, a total of 80 scholars and researchers nationwide were recognized, and Angela Yung Chi Hou, Professor and Associate Dean of College of Education, National Chengchi University was also honored with this award.
As Vice President and Board Member of INQAAHE and APQN for many years, Hou has actively led young scholars to participate in transnational cooperation projects in higher education and joined transnational research teams in the UK, US, and Japan to build international connections for the academic community in Taiwan. From 2016 to 2021, she was seconded to the Higher Education Evaluation and Accreditation Council of Taiwan (HEEACT) as its CEO to bring Taiwan's higher education quality assurance system into line with international standards and global recognition, and to promote the establishment of a university-based external accreditation system in Taiwan. She currently serves as the President of the Chinese Taipei Comparative Education Society. She is actively involved in the development of higher education policies and systems in Asian countries, and is committed to academic research and practical application.
Professor Hou has been working in the field of quality assurance and internationalization of higher education for more than 15 years, and has had a great influence on global higher education policies and quality assurance. She has published her research on Taiwan's experience and the impact of Asian higher education policies on university governance in several international journals, such as Higher Education, Studies in Higher Education, and Higher Education Research & Development. This year, she published a comparative study of two of the most important topics in quality assurance, "student engagement" and "employer role" in Asian context. In recent years, Professor Hou has conducted several important cross-country comparative studies, including the construction of a new paradigm and discourse on quality assurance in higher education, the discussion of the impact of the pandemic on cross-country higher education and quality assurance policies, and the analysis of innovation and new evaluation standards for higher education institutions.
Professor Hou has published over 130 papers, book chapters and reports in English and Chinese in the fields of higher education evaluation, quality assurance and cross-border higher education, among which 17 were published in highly impacted SSCI journals. She is currently ranked fifth globally in the field of higher education quality assurance field. In addition to international journal publications, she has been editing Springer's SCOPUS indexed series "Higher Education in Asia: Quality, Excellence and Governance" since 2016. She has now published ten monographs on higher education with a focus on Asia. Professor Hou was recently interviewed by Impactio, an academic community platform, to analyze the SDG 4 Quality Education and University Sustainability. She hopes that by winning this Outstanding Research Award, higher education research will receive more recognition from both domestic and international academics, and that Taiwan's global impact of higher education can be realized.
Professor Angela Yung Chi Hou at 'Conference for Higher Education Research (CHER) – Hong Kong 2022'. (College of Education)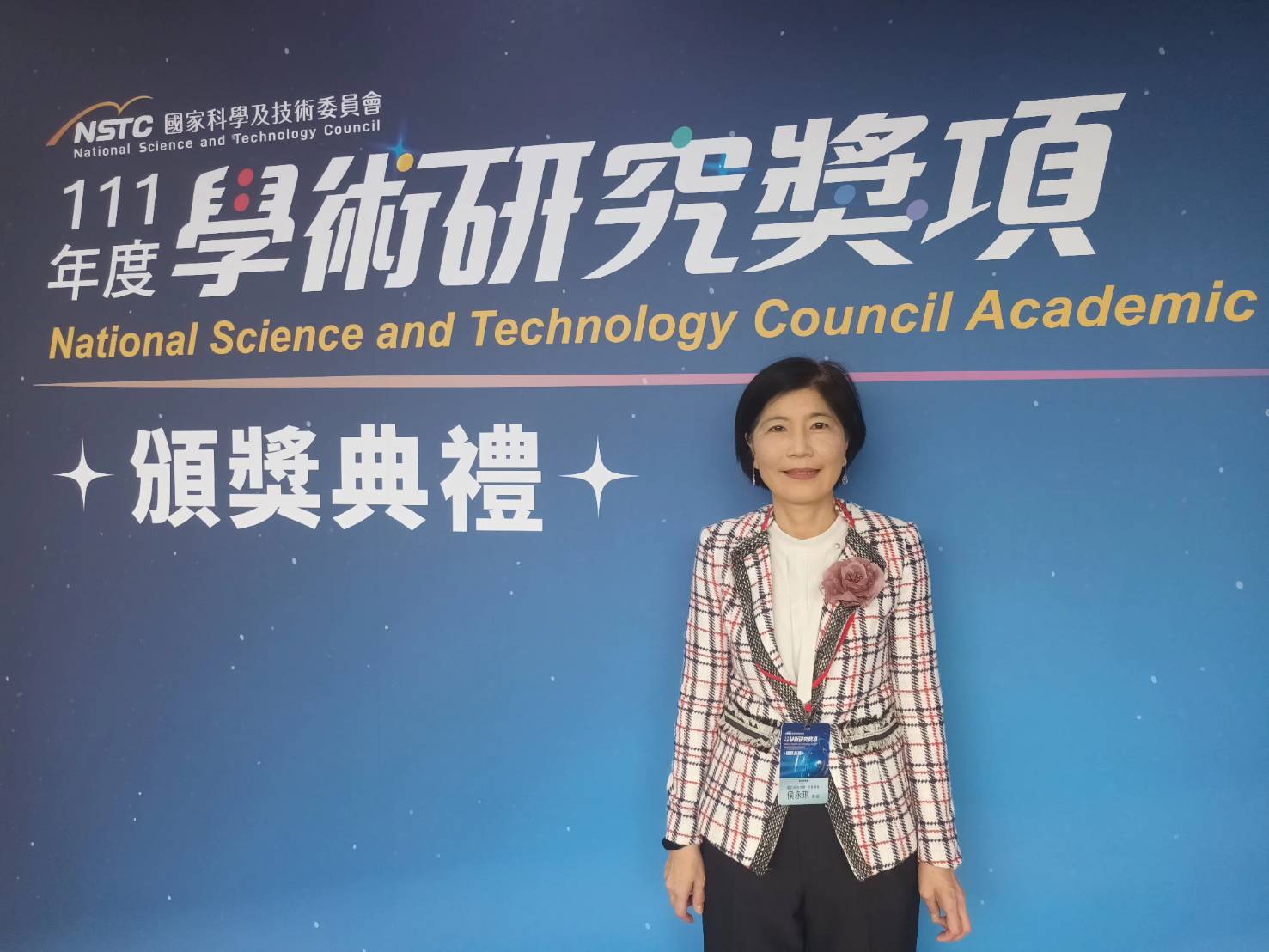 Hou at the NSCT Acedamic Research Award Ceremony